Main Content
The Foundation Flash Store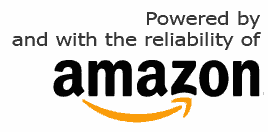 Welcome to the Foundation Flash store, which sells a wide range of Flash and Photoshop related items. It's backed by Amazon, so you know what you ordered will turn up on time, reliably.
More specifically, this is the store for those living in the United Kingdom. Accordingly, transactions are handled by Amazon.co.uk and in Pounds Sterling. If you want to see other possible combinations, visit the store-choosing page
After you see the words "The Foundation Flash Store" and "Shopping Cart" (small red, underlined links), you know you're at the bottom of the page and they'll just be white after that. Sorry for any inconvienience / muscle ache caused by scrolling downwards into nothingness.